♡ ME KNOTS & OUR CHARITIES 
The perfect blend of fashion & ecology, ♡ Me Knots  strives to create products that you can both look good & feel good in. For every item purchased, a portion of the profits help to provide food, shelter and care for animals in need. Join us in a socially conscious way of shopping as we create connections that tie humans, animals, and the environment together. Below are a few examples of the charities that we've already donated to.
 ~
Aloha Animal Sanctuary
Aloha Animal Sanctuary is O'ahu's First 501(c)(3) Non-Profit Sanctuary for Farmed Animals. THE SANCTUARY was founded by a team of animal rights activists who recognized there was a need for a sanctuary for farmed animals on O'ahu. Many people have never had the chance to interact with animals like pigs, cows, chickens, or turkeys, although we slaughter and eat them by the billions annually. We want to help people form personal connections with these animals, and see them for the individuals that they are.​
Located at the base of the lush Ko'olau Mountain Range in Kahalu'u, Kaneohe, Aloha Animal Sanctuary rests on 2 acres of land. Just a hop and a skip from the ocean, the property enjoys the sea breeze and ample rainfall which keeps temperatures mild and cool for the animals.​
Only in operation since January 2019, we are working towards a sustainable expansion of our sanctuary.
There are so many animals that need help and although we cannot help them all, we hope we can influence our visitors to live compassionately towards animals.
"The Hawaiian Humane Society's mission is a joyful one full of challenges and opportunities. Since 1942, our busy shelter in the heart of Moiliili has become a community hub for animal lovers featuring programs and services focused on strengthening the human-animal bond: rescuing the abused, engaging volunteers, fighting for better laws and caring for more than 20,000 animals a year..."(1)
To read more or to learn how to get involved, click here.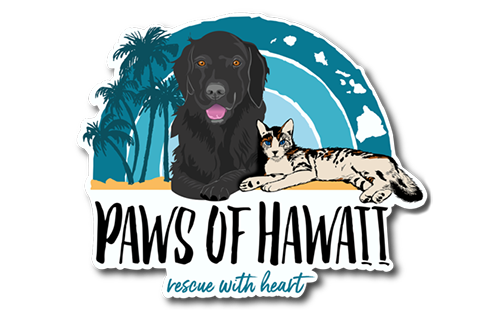 "PAWS of Hawaii is a local animal rescue on the island of O'ahu. Our mission is to provide rescue, care, and placement for the abused, abandoned and neglected animals of Hawai'i. PAWS of Hawaii is committed to promoting awareness and support to animal guardians to ensure the proper treatment, well-being, love, and quality of life of our animal friends.
To read more or to learn how to get involved, click here.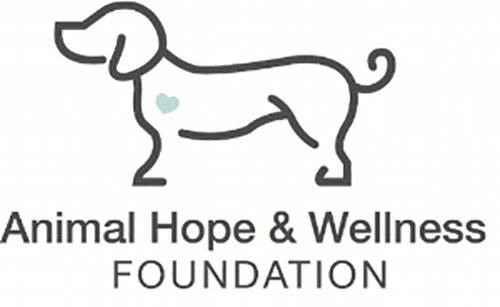 Animals Hope and Wellness
"The Animal Hope and Wellness Foundation is a 501(c)3 non-profit organization focused solely on rescuing abused and neglected animals. We rescue them, provide full rehabilitation services, and then work to find them their fur-ever families. "
(2) To read more or to learn how to get involved, clickhere
.
Eastwood Ranch
Eastwood Rance Foundation is a non-profit Southern California based Animal Welfare and Rescue Organization. We rescue domestic animals from high kill shelters around our community along with supporting other vetted local rescues and providing care until a forever home is found."
"Soi Dog Foundation (Soi Dog) was established in 2003 in Phuket, Thailand, to help the street dogs and cats who had no-one else to care for them. Over 70,000 strays roamed the island, with the numbers growing alarmingly due to a lack of spay and neuter programmes to control the population. Soi Dog was created to provide a humane and sustainable solution to managing the stray population and to address their medical needs. Soi Dog Foundation is a not-for-profit, legally registered charitable organisation in: Thailand: Phor.Gor. 39/2548; USA: 27-1600444; Australia: 58982568831; Holland: 37120202; France: W332011412; United Kingdom: 1176305; Canada: 981179-6; Switzerland: CHE-393.768.679"
HOPE FOR PAWS 
"Hope for Paws is a 501 C-3 non-profit animal rescue organization, based in Los Angeles, California (E.I.N: 26-2869386). We rescue dogs and all other animals who are suffering on the streets and in the shelters. We foster these animals in our home, cage free, until we can find them permanent, loving families."
To read more or to learn how to get involved click here.
OLD FRIENDS SENIOR DOG SANCTUARY
"Old Friends Senior Dog Sanctuary is a Forever Foster Home based Sanctuary in beautiful Mount Juliet, Tennessee, generally housing approximately 120 senior dogs at the Sanctuary and others in temporary and Forever Foster Homes. While providing lifetime homes for senior dogs, OFSDS strives to raise awareness of the joys and challenges of living with older dogs. We are a 501(c)(3), non-profit organization."
To read more or to learn how to get involved click here.
"Equine 808 Horse Rescue has been in operation since 2008 when we took in our first horse, Kentucky. Our founders just simply couldn't handle seeing a skinny horse a few stalls down from them. On the first day, the horses were housed in a vacant stable at the founder's private home."